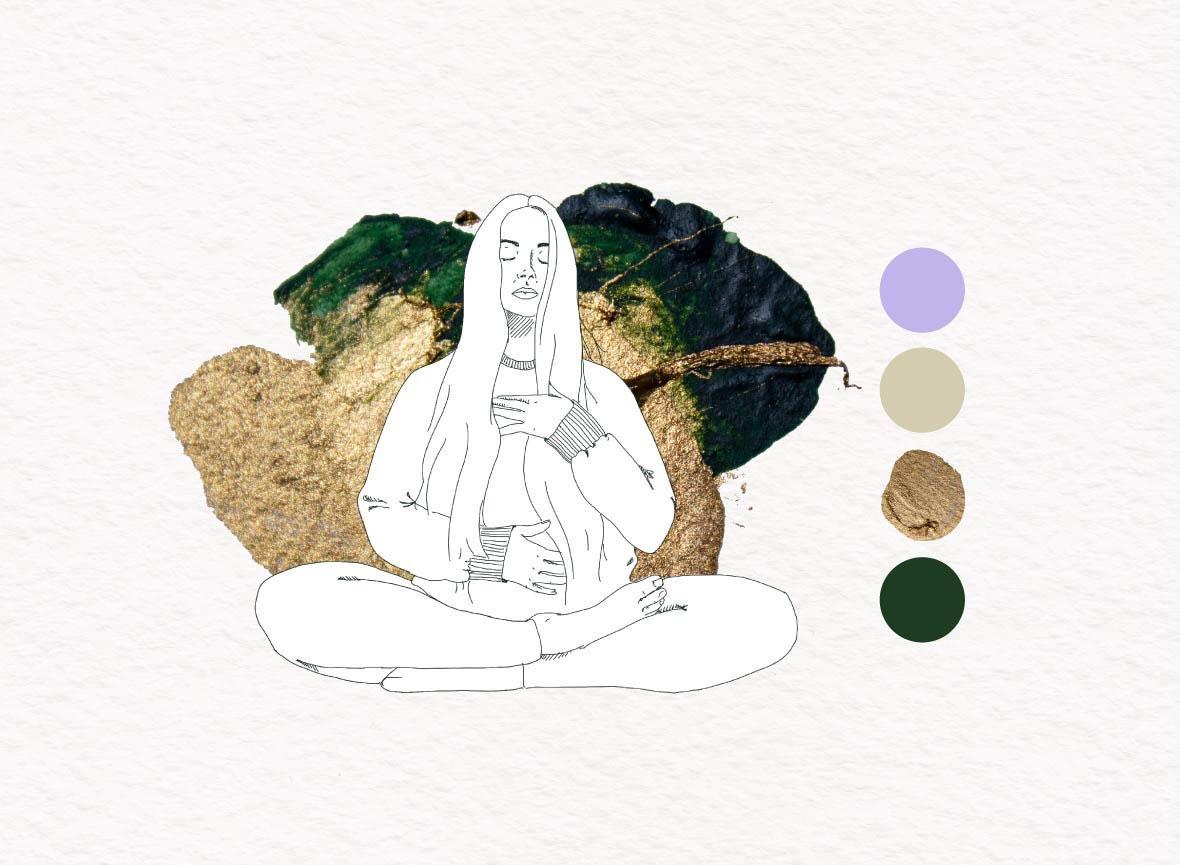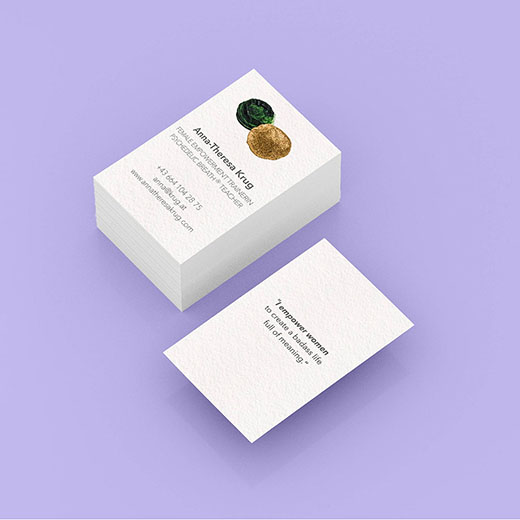 Anna is a female empowerment trainer. Anna's purpose: "I empower women to build a badass life full of meaning". Her values: honesty, empowerment and connection. Organic elements in gold and dark-green together with elegant illustrations that show the connection between you and yourself are at the heart of her branding and design.
Her values are also communicated through her business cards: The logo on every card is hand-printed, making each one unique. Just like Anna's clients – because every woman is special and wonderfully imperfect.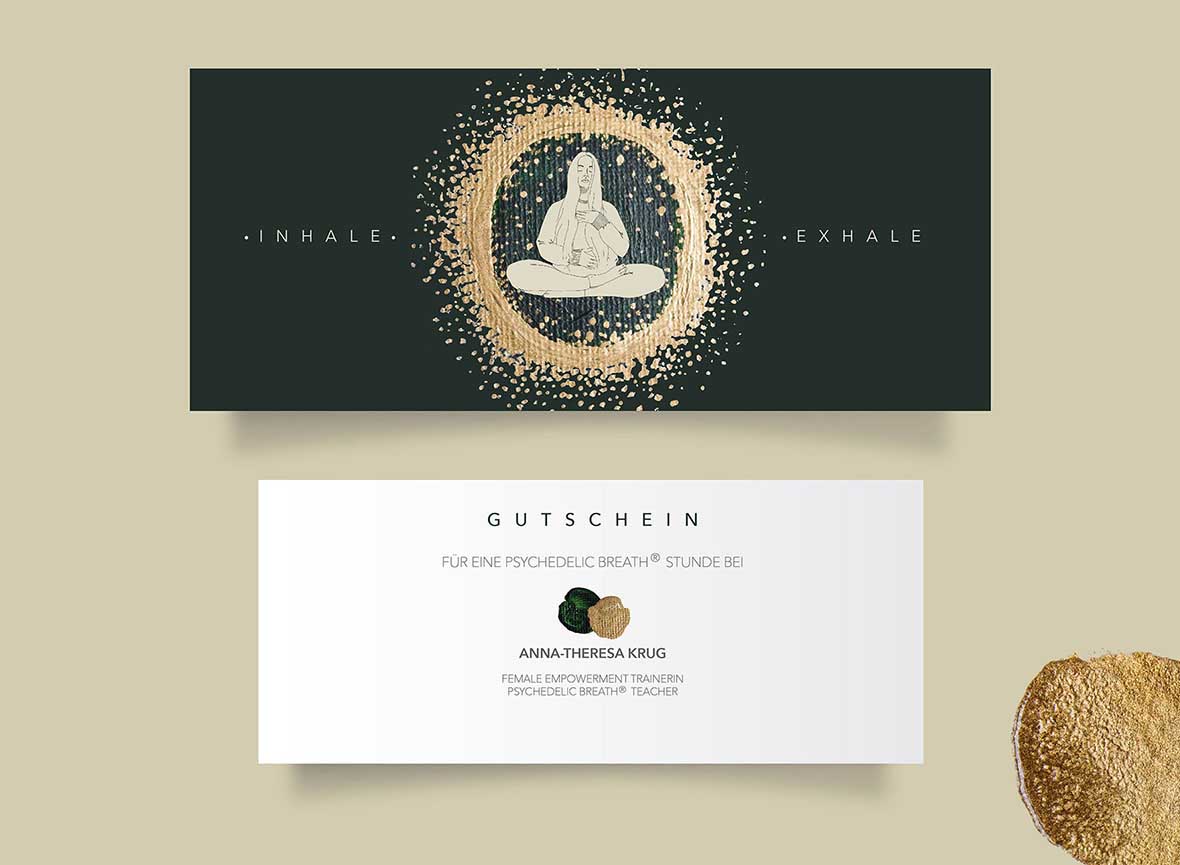 What at first seems rather simple is, at a second glance, not simple at all: The logo represents the different dimensions of Anna's work. The two circles symbolize two people and therefor the connection between the coach and the coachee. Simultaneously, it visualises the client's connection to herself.
The organic, dark green and golden elements are essential to Anna's visual identity. Emerging out of the values "empowerment" and "connection", they give the designs a beautiful and natural liveliness.